Anatomy Day Spa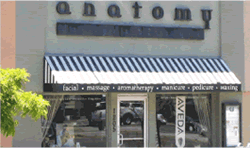 Anatomy Day Spa is located in the heart of Hillcrest in San Diego. One of the City's finest full service day spas, Anatomy was founded by a young woman with a merchandising background and a solid understanding of business. She built a great business, but when her fiancé asked her to join him to run his growing business, she called us. We found a buyer that fit, with a background in hotel and spa management and the desire to continue Anatomy's success. Then years later, when it was time for that owner to move on to a new venture, we found another perfect buyer who owned another day spa and could add cosmetic medical proceedures. Today Anatomy continues to provide the finest in Day Spa services to men and women from all over San Diego.
Prestige Auto Center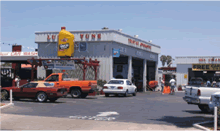 Prestige Auto Center is located just off Convoy Street in bustling Kearny Mesa. A full service, brush-less car wash, detail center and quick lube facility, Prestige has been making customers happy for years with great service and fair pricing. Our client bought it and tripled its size in 10 years before deciding that it was time to try something different in his life. He called us, and in a matter of weeks we presented five offers. He interviewed the Buyers, and chose a senior executive leaving a well-known national company with a hankering to be his own boss. Today, Prestige continues its tradition of service.
PIK STIK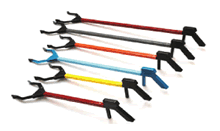 PIK STIK the world's first all-purpose reacher, was introduced in 1989 by a young San Diego entrepreneur. He built the company into an industry leader by establishing distribution through home improvement outlets, hardware stores and retailers. After years of success, our client was ready for early retirement and called us. Our broad-based marketing turned up multiple buyers, and our client chose to sell to a San Francisco businessman with the vision and resources to continue Pik Stik's success. Today, that same owner – Reid Industries – continues building the Pik-Stik brand.
San Diego Sheet Metal Works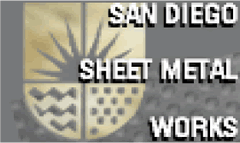 San Diego Sheet Metal Works("SDSMW") was a 100-year old company specializing in the design and manufacturing of sheet metal products for architectural uses. A high profile, well known firm, its installations can be seen today at major airports, sports stadiums, government and commercial buildings across Southern California and the U.S. Management made the difficult decision to divest to concentrate its resources on a sister company, and contacted us. After an intensive search for corporate acquirers, we found the perfect fit in California Sheet Metal, a leading General Sheet Metal, Composite Panel and Ornamental Metal fabricator and installer in Southern California with a 90-year tradition of its own.
Microscope World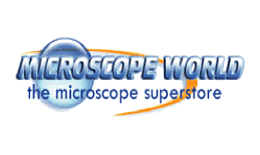 Microscope World is the premier online retailer of microscopes in the world, located online at www.microscopeworld.com. Founded by an Encinitas high school science teacher to provide a resource for purchasing microscopes to accompany the sale of his videotaped science projects, Microscope World quickly outpaced the videotape side of his business, ending his teaching career. With dozens of URL's pointing to the site, Microscope World has achieved the dominant position in its product niche. When the founder – an avid surfer – decided it was time to spend more time riding waves around the world, he called us. In just a few weeks, we brought four offers and structured a process that resulted in a tax-advantaged sale. The Buyer, a senior health care industry executive, is continuing the success of Microscope World and exploring avenues for further expansion.
Buffalo Breath Costume Company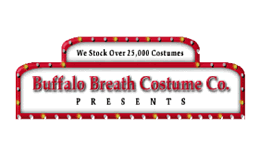 Buffalo Breath Costume Company has been San Diego's complete costume provider since 1972. The company didn't start out with the ambition of becoming San Diego's oldest or largest theatrical costume company, but fueled by great service and lots of costume options, that's exactly what happened. When the founders decided it was finally time retire, they interviewed business brokers and chose us. Our confidential marketing campaign attracted buyers from all over the globe, and our client sold to a private investor who continued his employment with a major telecommunications company and staffed Buffalo Breath with a solid group of employees who are carrying on the company's tradition of excellence.
Tony's Custom Framing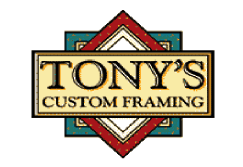 Tony's Custom Framing was founded in a garage in 1984 by a recent law school graduate who, to his mother's dismay, decided to frame pictures instead of practicing law. But, happily, it turned out to be the right decision: Tony's grew into a picture-framing powerhouse, with commercial contracts throughout the United States and revenues well into the millions. The success of the company and the founder's desire to slow down and really enjoy the many fruits of his labor prompted his decision to sell. He came to us by way of a referral from his attorney, and we found the perfect buyer, a private investor relocating to San Diego from Laguna Beach.
Clary Business Machines Company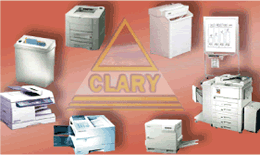 Clary Business Machines Company was established in San Diego in 1954 to market and service Clary brand adding machines and cash registers. Our Seller bought the firm in 1974 and ran it for more than 30 years before deciding to retire. After interviewing business brokers, he chose VR and we brought multiple buyers to the deal in just a few weeks. Today, Clary Business Machines continues its tradition as one of San Diego's premier office automation companies.
BioSurplus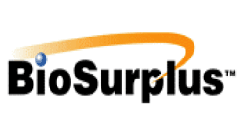 BioSurplus was founded in 2003 to provide biotech and pharmaceutical industry firms with surplus asset management services, liquidation services, and surplus lab equipment sales. Its founder, a creative entrepreneur built it into an industry force in a very short time. But in spite of its rapid growth and success, he made the difficult decision to sell so that he could concentrate his efforts on an invention of his that he felt had the potential for explosive growth. He came to us to sell, and although we explained the obstacles to selling early in a growth cycle, he decided to proceed. Fortunately, our broad marketing created widespread interest and a solid deal was struck with a private investor with a medical business background who is continuing the strong growth of the company.
Heavenly Cupcake

HEAVENLY Cupcake is located in downtown San Diego's gaslamp district and had earned a reputation for being THE place to get your gourmet cupcake fix. The husband and wife that developed the concept poured their heart and soul into the business. When it was time to sell, they wanted to find a buyer that would treat the business with the same TLC as they had. We found a buyer who owned a cake bakery, not quite cupcakes, but pretty darn close. The buyer leveraged their baking experience along with the solid financial performance of Heavenly, into a successful acquisition and the start of a baking empire.
Studio West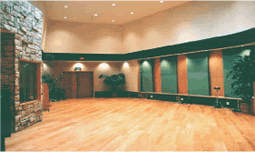 Studio West – Jewel has recorded here, and so have Greg Allman, Queen Latifah, the Temptations, Martha and the Vandellas and long list of top name recording artists, celebrities, television personalities, local San Diego professionals and amateurs. Founded in 1971, Studio West was designed by the famed George Augsperger, a legend in sound studio design. Long one of Southern California's finest sound studios, we took Studio West into the marketplace for its producer/owner and very quickly found a terrific buyer in a English telecommunications executive living in Austin, Texas but dreaming of earning a living in a business based in his first love, music. Today, Studio West is expanding its services to address a growing market.
Paradise Electric Inc.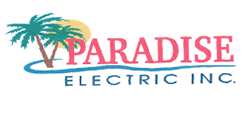 Paradise Electric Inc., headquartered in Santee, is one of Southern California's largest residential electrical contractors. Founded more than 20 years ago, Paradise has grown into a true powerhouse firm, working with major homebuilders like Shea Homes, KB Homes, and Lennar. The Company was recently listed as one of San Diego's 50 Fastest Growing Companies. Its founder came to us with the desire to find a corporate acquirer that could help him achieve two goals: To take some of his "chips off the table;" and, to aggressively grow the Company into expanding new markets. It took us fifteen months from our first meeting to find the right buyer: SKM Growth Investors, a private equity firm with offices in Dallas and Los Angeles. SKM had acquired Schilling Corporation of El Cajon the previous year. We presented Paradise to them as a perfect compliment to Schilling's underground utilities work, and they agreed. Today Paradise and Schilling are combined in Building Services Trade Corporation, and the new company continues to seek growth opportunities.