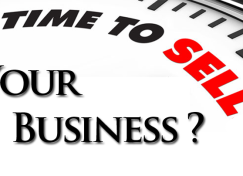 As we begin 2012, taxpayers need to keep aware of some of the tax changes that are currently planned for 2013. Here is a summary of the changes we are expecting in 2012.
1. Taxes for high income taxpayers will go up next year. Two medicare surcharges are currently schedule for taxpayers with income in excess of $250,000. The first levy is a 3.8% medicare surtax on unearned income. Unearned income includes interest, dividends, capital gains, annuities and passive rental income. It does not include tax-free interest or retirement plan payouts.   The surtax boosts the top rate on capital gains and dividends to 18.8% requiring some thought to selling highly appreciated assets in 2012 versus 2013. Tax-exempt bonds will become even more popular with high income investors. Tax-free is exempt from the 3.8% surtax.  Deferring income beyond 2012 may trigger the surtax.
2. The second levy is the .9% surtax on earned income. This will increase the medicare tax to 3.8% for single taxpayers over $200,000 in income and married taxpayers over $250,000 in income.
Given the proposed increase in medicare tax, it is important for taxpayers to carefully review their investments in concert with their wealth advisors and tax professionals for the proposed increase.
Originally published by Thor Eakes, Principal with Murrill, Eakes and Company CPA's. Republished with Permission.
Murrill Eakes & Company
9171 Towne Centre Drive #250  San Diego, CA 92122-1236
(858) 455-5400