A Professional You Can Trust
Ken Oppeltz is a native San Diegan with more than 25 years of business experience in both senior management and as the entrepreneurial founder of Fresh Choice, a chain of northern California restaurants.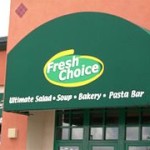 At Fresh Choice, Ken played a key role in defining the concept, structuring growth and laying the groundwork for a successful Initial Public Offering (IPO). After Fresh Choice went public, Ken sold his interest and moved back to San Diego to begin his career as a business intermediary.
As an intermediary, Ken has worked with hundreds of sellers of southern California businesses. Ken is an active member of the International Business Brokers Association (IBBA), the California Association of Business Brokers (CABB) and he is a Life Member of The Institute of Business Appraisers (IBA). He holds the Certified Business Broker (CBB), the Certified Business Intermediary (CBI) and the Mergers & Acquisitions Master Intermediary (M&AMI) designations. Ken has also been named a Fellow of the International Business Brokers Association.
One of the most respected members of his chosen profession, Ken has served on the board of directors and as president of CABB, and as an IBBA board member. Ken earned his Bachelor's degree from the University of San Francisco and lives with his wife Allison and his daughters in 4S Ranch, San Diego.
Additional Qualifications
Teaching & Presentations
Certified Instructor for California Association of Business Brokers (CABB)
Certified Instructor for International Business Brokers Association (IBBA)
Recasting Financial Statements-CABB Workshop
Street Smarts for Legal Pros-San Diego County Bar Association
Real World Business Valuations-California Society of CPA's
Business Brokerage Today- North County Association of Realtors
Business Brokerage Today- San Diego Association of Realtors
Broker Due Diligence: Know when to walk away-IBBA Conference, Dallas Texas, CABB Workshops in San Jose, Long Beach, and San Diego
Articles, Media, & Appearances
Broker Due Diligence? Published by IBBA
Radio Guest-"Inside Business", KCEO
Radio Guest-"Talk Soup", Syndicated
Radio Guest-"Entrepreneur Magazine" Radio Show
Radio Guest-"These Days", KPBS
Radio Guest-"BizTalk", KCEO
Quoted in INC. Magazine April 2008 edition on small business sales and valuations
Quoted in San Diego Union Tribune October 2008 article on small business lending
Quoted in Inc. Magazine article "Six tips to finding the right buyer for your business" December 2010
 Quoted in San Diego Business Journal March 2013 on what to look for in a broker when selling your business